PACT Notes
February 16th, 2018
Registration is Now Open for Day at the Capitol 2018!
Reasons for Electronic Cigarette Use Among Middle and High School Students – National Youth Tobacco Survey, United States, 2016
CDC and the Food and Drug Administration analyzed data from the National Youth Tobacco Survey to assess self-reported reasons for e-cigarette use among middle- and high-school students.  In 2016, among students who had ever used an e-cigarette, the most commonly selected reasons for use were: use by a friend or family member, availability of flavors such as mint, candy, fruit, or chocolate, belief that they are less harmful than other forms of tobacco such as cigarettes. Population-level strategies to reduce e-cigarette use among youth include incorporating e-cigarettes into smokefree indoor air policies, creating specific package requirements, licensing retailers, and restricting youth access to e-cigarettes in retail settings.
Housing Authority Adopts Smoke-Free Rule
PACT Welcomes New Program Specialist – TRU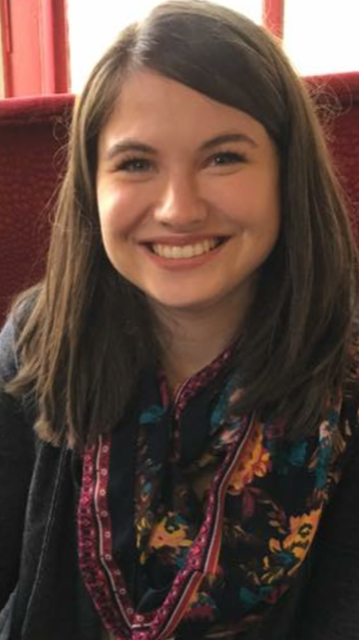 PACT is excited to welcome Molly Anthony into the Program Specialist – TRU position! With Molly's previous experience in education, she is excited to be assisting with youth advocacy efforts for TRU. Molly is currently finishing up her Master's Degree in Healthcare Administration and Management from Point Park University. Prior to her current role, she interned  for St. Jude Children's Research Hospital. Molly looks forward to helping with tobacco prevention efforts throughout Pennsylvania!
Pennsylvania's TRU January 2018 Report
A new study found that increases in adolescent vaping from 2017 to 2018 were the largest ever recorded in the past 43 years for any adolescent substance use outcome in the U.S.
In just one year e-cigarette use among youth has skyrocketed, increasing by:
90% among 12th graders
96% among 10th graders
74% among 8th graders
This year marks the 20th anniversary of the landmark 1998 legal settlement between the states and the tobacco companies, which required the companies to pay more than $200 billion over time as compensation for tobacco-related health care costs.
The report challenges states to do more to fight tobacco use – the nation's No. 1 preventable cause of death – and to confront the growing epidemic of youth e-cigarette use in America. In Pennsylvania, 8.7 percent of high school students smoke cigarettes, while 11.3 percent use e-cigarettes. Tobacco use claims 22,000 Pennsylvania lives and costs the state $6.3 billion in health care bills annually.
This week Senator Mario Scavello (PA-40) released a co-sponsorship memo for Tobacco 21. He is actively looking for support in the Senate and plans to introduce legislation in the session starting in the new year. While PACT is still advising that advocates wait until the new year to start their legislative visits, if you have any connections with Senators you think might be interested in support please reach out to PACT and we are happy to connect them with Senator Scavello's Office.