PACT Notes
February 16th, 2018
Registration is Now Open for Day at the Capitol 2018!
Reasons for Electronic Cigarette Use Among Middle and High School Students – National Youth Tobacco Survey, United States, 2016
CDC and the Food and Drug Administration analyzed data from the National Youth Tobacco Survey to assess self-reported reasons for e-cigarette use among middle- and high-school students.  In 2016, among students who had ever used an e-cigarette, the most commonly selected reasons for use were: use by a friend or family member, availability of flavors such as mint, candy, fruit, or chocolate, belief that they are less harmful than other forms of tobacco such as cigarettes. Population-level strategies to reduce e-cigarette use among youth include incorporating e-cigarettes into smokefree indoor air policies, creating specific package requirements, licensing retailers, and restricting youth access to e-cigarettes in retail settings.
Housing Authority Adopts Smoke-Free Rule
PACT Welcomes New Program Specialist – TRU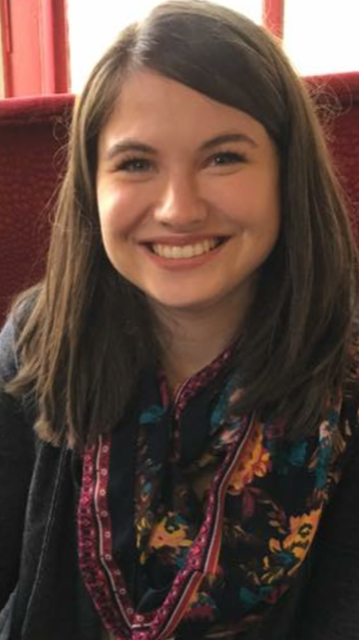 PACT is excited to welcome Molly Anthony into the Program Specialist – TRU position! With Molly's previous experience in education, she is excited to be assisting with youth advocacy efforts for TRU. Molly is currently finishing up her Master's Degree in Healthcare Administration and Management from Point Park University. Prior to her current role, she interned  for St. Jude Children's Research Hospital. Molly looks forward to helping with tobacco prevention efforts throughout Pennsylvania!
Pennsylvania's TRU January 2018 Report
Turquoise is the signature color of the LUNG FORCE movement. Since 2014, LUNG FORCE has collected stories of lung cancer patients, survivors and caregivers- these brave women and men are our "LUNG FORCE Heroes" and by sharing their stories we're able to change perceptions of lung cancer – and to help others know their risk and understand why new methods of early detection are essential for saving lives. Now until May 26, you can visit a CVS Pharmacy and make a donation at the register to raise funds for lung cancer awareness, research and education.
On Tuesday, May 1, 2018, the American Lung Association in Pennsylvania hosted more than 500 lung health advocates, including youth, from across Pennsylvania to rally for Pennsylvania lawmakers to take action now and raise the minimum sales age for all tobacco products – including e-cigarettes – to 21 at the Main Capitol in Harrisburg. In addition, advocates urged support for sustaining Master Settlement Agreement funds to support lifesaving tobacco cessation and prevention programs and services throughout the commonwealth. At the event press conference, State Sen. Mario Scavello and Rep. Thomas Murt both committed to working together to introduce Tobacco 21 legislation, with the hope of having the legislation pass by this time next year.
Penn State announced that the University will move to become tobacco and smoke-free across all campuses beginning with a launch in fall 2018. The use of cigarettes, e-cigarettes, cigars, pipes, smokeless tobacco, all nicotine delivery devices and other tobacco products will be prohibited across all University-owned or leased properties, facilities and vehicles. As part of Penn State's strategic priority to enhance health and wellness, the University is committed to the health and well-being of its students, employees and visitors. Penn State is the 11th school in the Big Ten Conference to implement such a policy.