PACT Notes
February 16th, 2018
Registration is Now Open for Day at the Capitol 2018!
Reasons for Electronic Cigarette Use Among Middle and High School Students – National Youth Tobacco Survey, United States, 2016
CDC and the Food and Drug Administration analyzed data from the National Youth Tobacco Survey to assess self-reported reasons for e-cigarette use among middle- and high-school students.  In 2016, among students who had ever used an e-cigarette, the most commonly selected reasons for use were: use by a friend or family member, availability of flavors such as mint, candy, fruit, or chocolate, belief that they are less harmful than other forms of tobacco such as cigarettes. Population-level strategies to reduce e-cigarette use among youth include incorporating e-cigarettes into smokefree indoor air policies, creating specific package requirements, licensing retailers, and restricting youth access to e-cigarettes in retail settings.
Housing Authority Adopts Smoke-Free Rule
PACT Welcomes New Program Specialist – TRU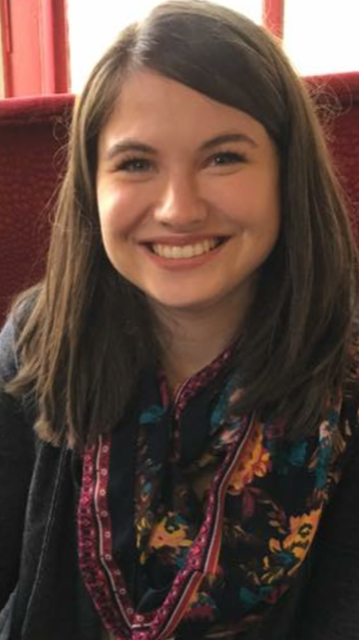 PACT is excited to welcome Molly Anthony into the Program Specialist – TRU position! With Molly's previous experience in education, she is excited to be assisting with youth advocacy efforts for TRU. Molly is currently finishing up her Master's Degree in Healthcare Administration and Management from Point Park University. Prior to her current role, she interned  for St. Jude Children's Research Hospital. Molly looks forward to helping with tobacco prevention efforts throughout Pennsylvania!
Pennsylvania's TRU January 2018 Report
A report published by the Centers for Disease Control and Prevention (CDC) presents the prevalence of cigarette smoking at any time during pregnancy among women who gave birth in 2016 in the United States by state of residence as well as maternal race and Hispanic origin, age, and educational attainment. In 2016, 7.2% of women who gave birth smoked cigarettes during pregnancy, smoking during pregnancy was highest for women aged 20-24, smoking during pregnancy was highest among women with a completed high school education.
Combustible tobacco products, including cigars, pipes, and cigarettes, continue to represent the leading cause of preventable mortality in the United States. Mortality risks for cigarette smokers in the United States have been extensively studied and analyzed but comparable estimates for users of other combustible tobacco products, such as cigars and pipes, are more limited. Data analyses revealed that exclusive current cigarette smokers and exclusive current cigar smokers have higher all-cause mortality risks than never tobacco users. The risk of dying from tobacco-related cancers is higher for current and former exclusive cigarette smokers, current exclusive pipe smokers, and current exclusive cigar smokers than for never tobacco users.
A new report released by National Alliance on Mental Illness in Kansas highlights the return on investment of supporting comprehensive smoking cessation for the Medicaid population with behavioral health disorders. The economic impact of providing smoking cessation treatment through the Medicaid for a population of adults with particularly high smoking rates and expected healthcare expenditures-those with severe mental illness and/or a substance use disorder. Due to the high health care costs that result from smoking-related illness, reducing smoking is projected to help Kansas' economy.