PACT Notes
February 16th, 2018
Registration is Now Open for Day at the Capitol 2018!
Reasons for Electronic Cigarette Use Among Middle and High School Students – National Youth Tobacco Survey, United States, 2016
CDC and the Food and Drug Administration analyzed data from the National Youth Tobacco Survey to assess self-reported reasons for e-cigarette use among middle- and high-school students.  In 2016, among students who had ever used an e-cigarette, the most commonly selected reasons for use were: use by a friend or family member, availability of flavors such as mint, candy, fruit, or chocolate, belief that they are less harmful than other forms of tobacco such as cigarettes. Population-level strategies to reduce e-cigarette use among youth include incorporating e-cigarettes into smokefree indoor air policies, creating specific package requirements, licensing retailers, and restricting youth access to e-cigarettes in retail settings.
Housing Authority Adopts Smoke-Free Rule
PACT Welcomes New Program Specialist – TRU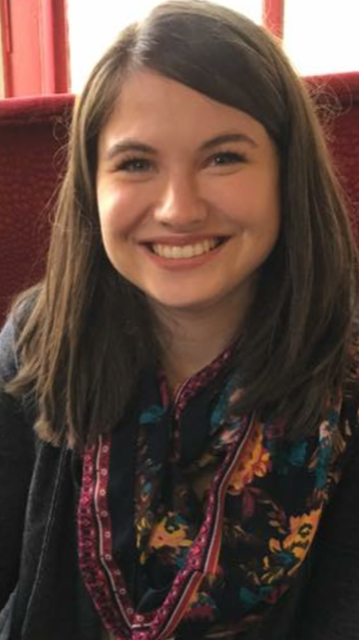 PACT is excited to welcome Molly Anthony into the Program Specialist – TRU position! With Molly's previous experience in education, she is excited to be assisting with youth advocacy efforts for TRU. Molly is currently finishing up her Master's Degree in Healthcare Administration and Management from Point Park University. Prior to her current role, she interned  for St. Jude Children's Research Hospital. Molly looks forward to helping with tobacco prevention efforts throughout Pennsylvania!
Pennsylvania's TRU January 2018 Report
A study, published in the Journal of Adolescent Health, found that greater awareness of truth ads among 15- to 21-year-olds strengthened their anti-smoking attitudes and increased their support for a social movement to end tobacco use. Within a two-year period, these attitudes facilitated a slower progression of smoking among youth and young adults. More than three-quarters – 77 percent – of the nearly 9,000 youth and young adults sampled indicated that they would definitely not smoke a cigarette in the next year.
Heated tobacco products, sometimes marketed as heat-not-burn technology, represent a diverse class of products that heat leaf tobacco to produce an inhaled aerosol. Global sales of heated tobacco products are increasing; however, the extent of current heated tobacco product awareness and use in the U.S. is unknown. This study assessed awareness and ever use of heated tobacco products among U.S. adults. Given the uncertain impact of HTPs on individual- and population-level health, timely and accurate public health surveillance is critical to monitor emerging trends.
Users of e-cigarettes and other electronic nicotine delivery systems (ENDS) in the United States are no more likely to quit smoking cigarettes than people who don't use such devices, according to a study by a group of tobacco researchers at the School of Public Health at Georgia State University. The researchers found no evidence that ENDS as they have been marketed and used in the U.S. are effective at helping smokers quit at a population level.